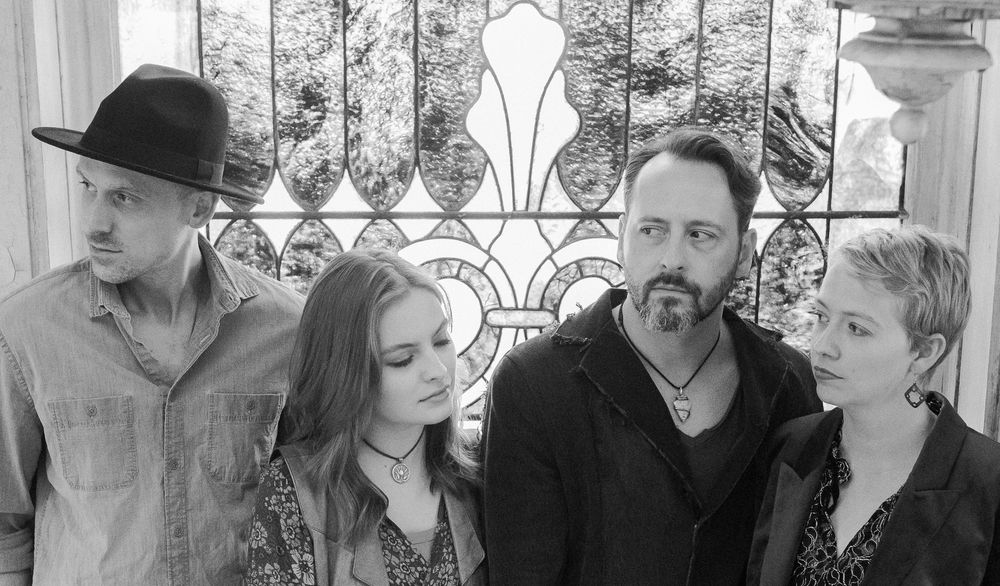 Hailing from rustic Darke County, Ohio, Shannon Clark & the Sugar weave together heartfelt emotions with a distinctive flair to create a sound that can only be described as Midwest Americana Soul. This family band writes and performs their original music about a personal loss, struggles, and the human condition. Apple News raves, "The raw emotion of Shannon's vocal delivery exposes the bittersweet beauty of his lyrics." 
Husband and wife duo, Shannon and Brittany Clark joined the Warped Tour to represent Ohio in the mid-2000s. Soon after, tragedy hit the family with the loss of their 2nd daughter. For a time the music stopped. 
Imminently, Shannon & Brittany's creative songwriting would become the healing tool that brought them together and revived the band. When their oldest daughter, Navie joined in 2019 as a vocalist/instrumentalist, they began experimenting with a new sound and Shannon Clark & the Sugar was born. 
In 2020, the group's single, "Carry Me" was in contention for Best Music Video in multiple film festivals across the globe. 
They just finished their first full-length album with GRAMMY Award-winning producer, Mark Howard (Bob Dylan, U2, Neil Young, Tom Waits, Lucinda Williams, Emmy Lou Harris, Willie Nelson) set to release in July 2021. 
Written by- S. Spitler (www.spitpics.com)